Somfy Oceania News
202205
Product Update - Button Battery Compliance
Every day, a dedicated team of more than 500 Engineers across all of Somfy's global manufacturing sites work to ensure our products are easy and safe to operate. This includes ensuring our products meet the many and varied compliance regulations across the world. In Australia, we have some of the most stringent and complex compliance requirements on electronic products. As a responsible supplier, Somfy is committed to ensuring our products are not only safe, but adhere to the latest versions of the various standards set out by ACMA and ERAC.

In December 2020, The Australian Government announced four new mandatory standards to reduce the risk of death and injury associated with the use of button and coin batteries. The new Consumer Goods (Products Containing Button/Coin Battery) safety standard 2020 becomes mandatory from 22 June 2022.
At Somfy, the majority of products which are operated by a button battery are our RTS remote controls. These include: The Situo RTS remote controls and the Smoove RTS wall switches. Since they were launched, the Situo RTS remote control design includes a screw which safely secures the back cover to the control. Even though we recommend that Smoove RTS switches are designed to be mounted to the wall, Somfy has further enhanced the button battery security which now ensures only a paperclip or tool can safely remove the battery.
All Somfy products leaving our Sydney warehouse from 1 June 2022 are compliant with the new technical and labelling requirements of the legislation.
If you have any questions about the legislation and Somfy products, our sales and technical teams will be happy to help.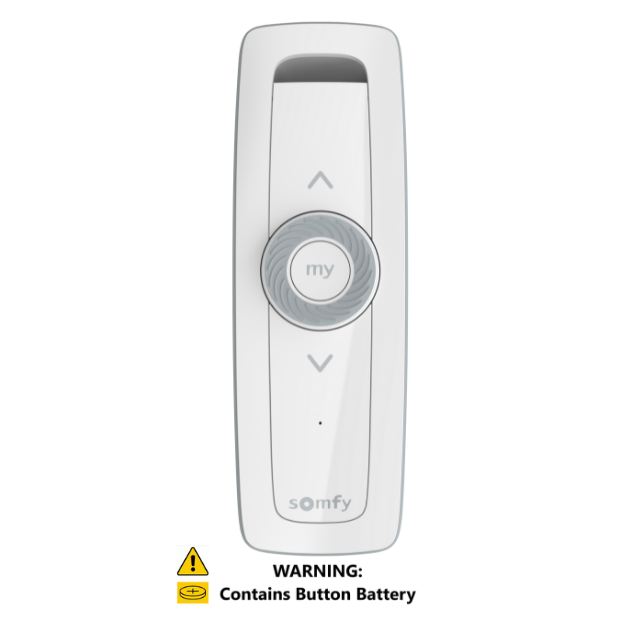 View Count

306 Views