Glydea Sales and Distribution
Somfy Pty Limited has a partnership arrangement across Australia and New Zealand for the assembly and distribution of the made to measure GlydeaTM Curtain Track System. For any sales enquiries please contact your Somfy Regional Sales Manager or the Glydea Assembler convenient to you. A listing of partners can be found here.
Glydea, Somfy Quality
Tested for 15 years of operation.
5 years international warranty.
International certifications.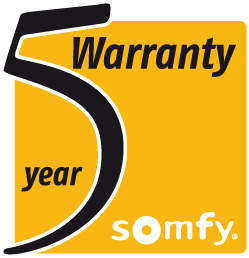 Glydea Broadens Your Horizons
GlydeaTM curtain motorisation solutions meet the requirements of the most prestigious projects. Motorised curtains are becoming the standard requirement for high end homes, luxury apartments and top of the range projects such as high quality hotels, meeting and conference venues. GlydeaTM is quiet, discreet, flexibile and robust, offering personalised solutions to serve your imagination and broaden your horizons.
Glydea, your guarantee of added value in a demanding market
With GlydeaTM motorisation solutions, make your venue stand out in terms of image,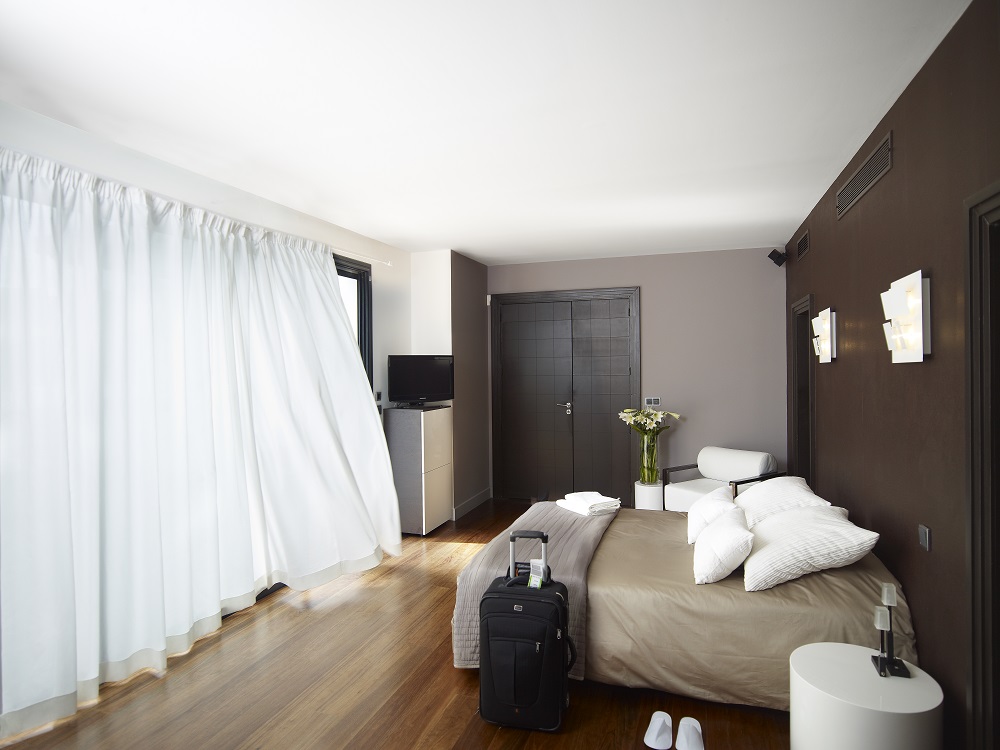 usage and functionality.
GlydeaTM "Touch Motion" - perfect for every situation
Maximise energy efficiency by integrating Somfy sensors and controls for a fully automated solution
GlydeaTM extends the lifespan of your curtains, avoiding the damage caused by cords and manual operation
GlydeaTM provides the level of comfort and reliability expected in luxury locations
GlydeaTM improves the image of a venue and makes the job of service personnel easier
Glydea, the difference is in the detail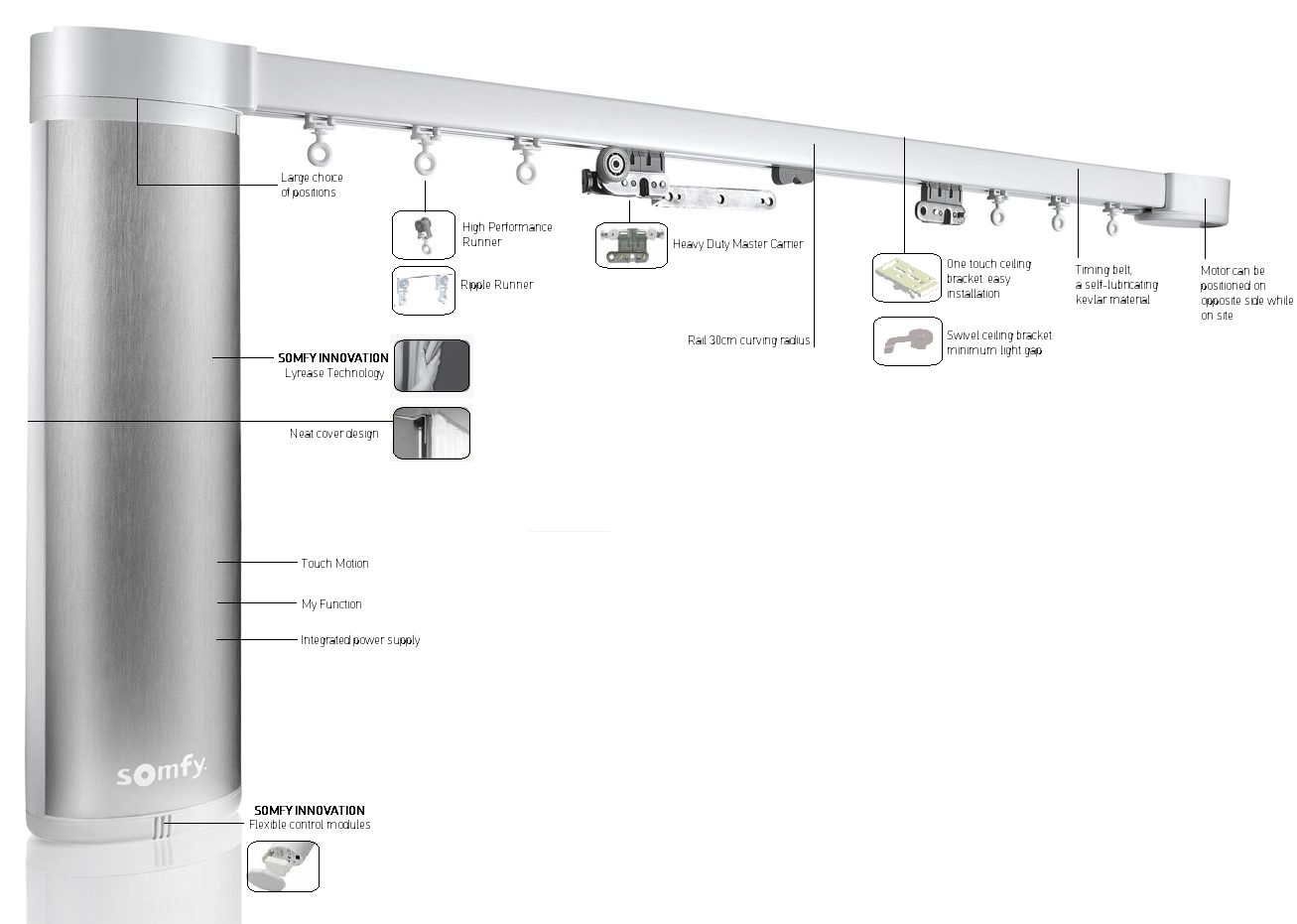 Click image to zoom.
The sophistication of GlydeaTM is reflected in the simple forms and sleek lines of the motor.
Aesthetic
Somfy Innovation: Patented cover and sleek design hides the cabling and protects the connectors and the control modules inside the motor.

Reduced light gap thanks to the rail design and the swivel ceiling bracket.

Adjustable limits, to allow the curtain to fall perfectly.
Flexibility
Large offer of hardware: Components to adapt to different types of curtains.
Somfy Innovation: Plug in modules for a large range of control systems.
Quiet
Low noise level of the Motorised track (<44 dB(A)), thanks to the motor design and the use of a timing belt.

Soft start and soft stop.
Efficiency
Touch Motion feature, to open and close the curtain simply by pulling on the fabric.

"My" function, to automatically move the curtain to a preferred position.

Adjustable speed: 12.5cm/s to 20cm/s.
Robust Design
Somfy Innovation: Lyrease mechanical system which automatically disengages the motor drive shaft for manual operation preserving the fabric.

Setting buttons and cabling not accessible to the end user.

No maintenance necessary after installation.
Glydea, Everywhere Flexibility is the Rule
The flexibility of GlydeaTM gives all the solutions to answer the most demanding projects.
Adaptability
A large range of solutions, with:

one rail

four types of motors

various control modules.

The offers can be personalised thanks to a large range of options.
Universal
Rail up to 12m long.

Bending radius up to 30cm.

Customised curving and bending facilities available.

Curtain weight up to 60kg - 100kg with tandem motors.

Large range of accessories to adapt to different types of curtains.
Large offer for all curtain types and shapes

Large choice of control systems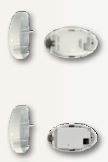 Standard compatibilities
Dry contact or AC switching relays

AC switches and control systems

Double or triple push button switches
GlydeaTM can be equipped with plug in modules to interface with additional control technologies.
RTS Receiver, compatibility with all the Somfy RTS controls.
Easy installation
From plug and play to more advanced solutions

The motor can also be hidden in false ceilings (requires top mount kit)

Motor position (left or right) can be changed on site

Automatic or adjustable limit setting

One touch or swivel ceiling bracket

Integrated 24V power supply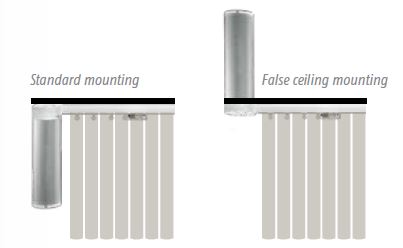 Technical Specifications
Features Overview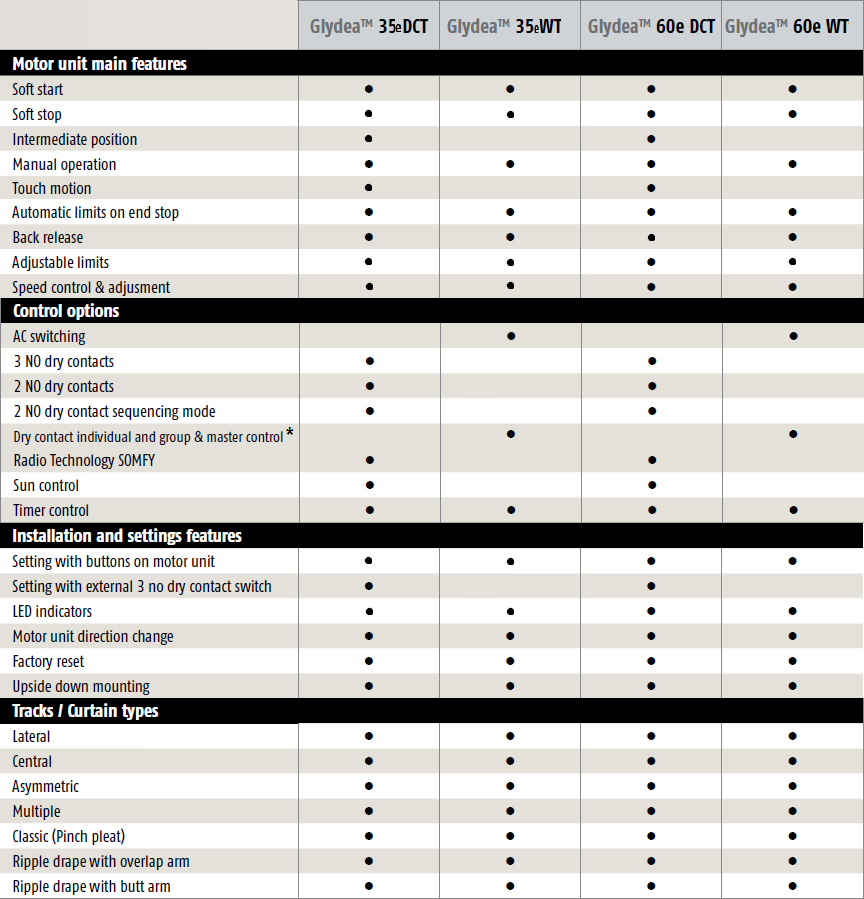 * With 4AC Moco
Motorised track main characteristics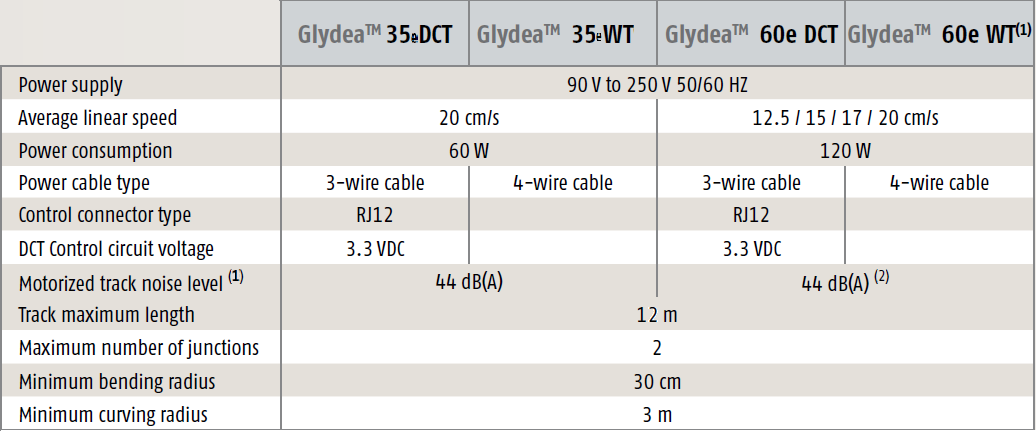 (1) Sound pressure level according to Somfy measurement standard.
(2) At 15cm/s.
Motor dimensions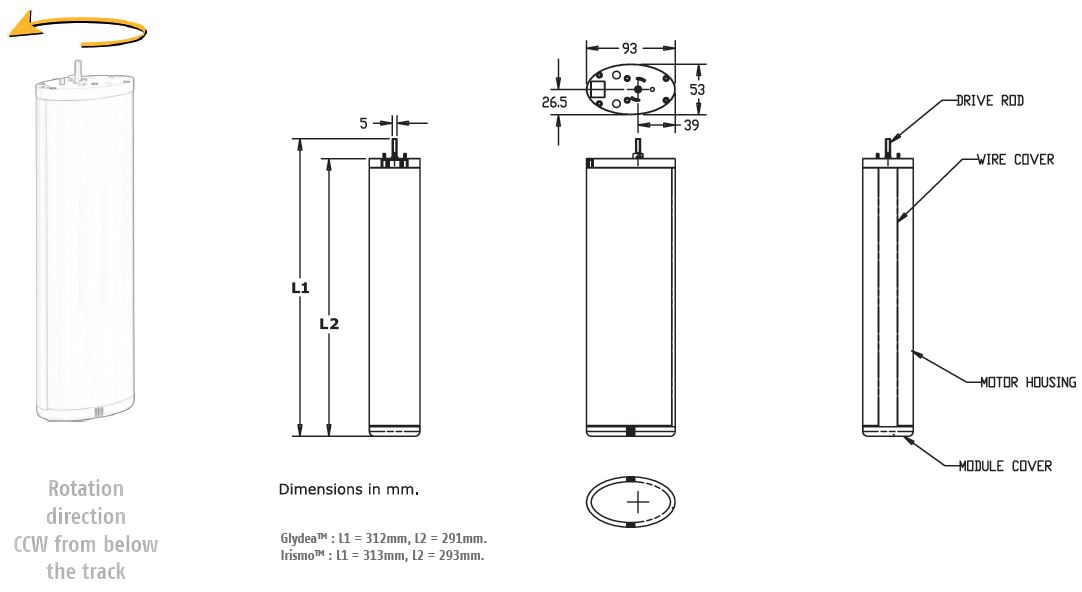 Rail & Motor and Bracket Types & Dimensions
Rail and Motor: GlydeaTM
Lateral opening (one way) equipped with heavy duty master carrier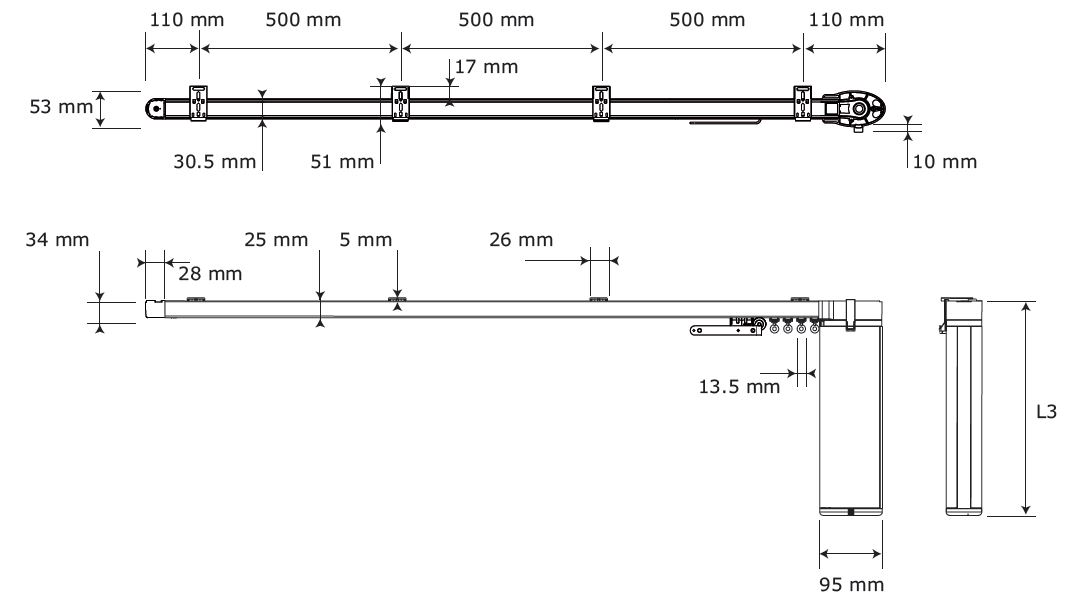 Central opening (two way) equipped with heavy duty master carrier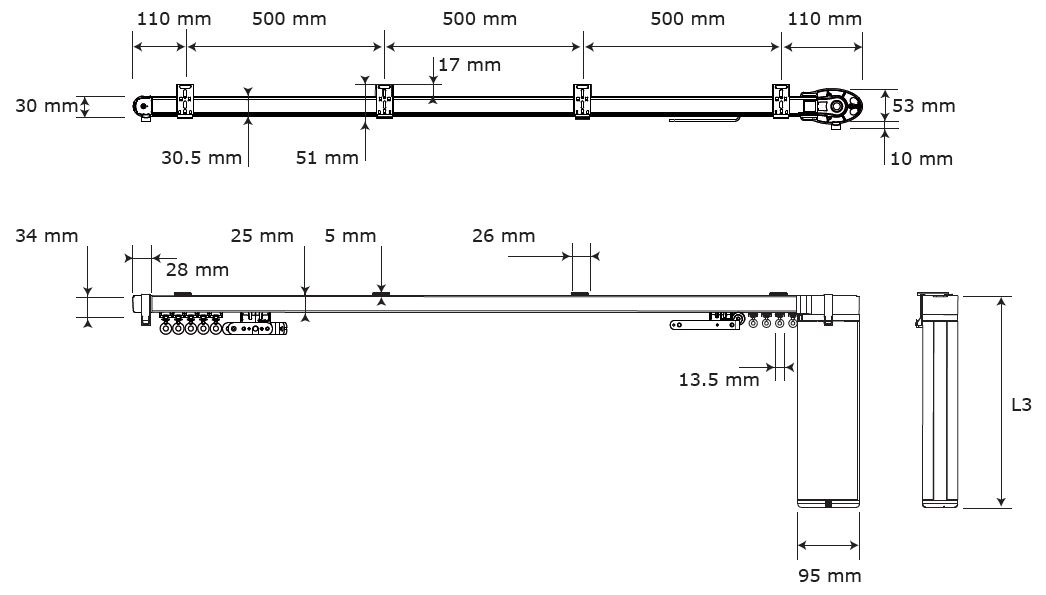 Rail and Motor for 'Ripple' Curtain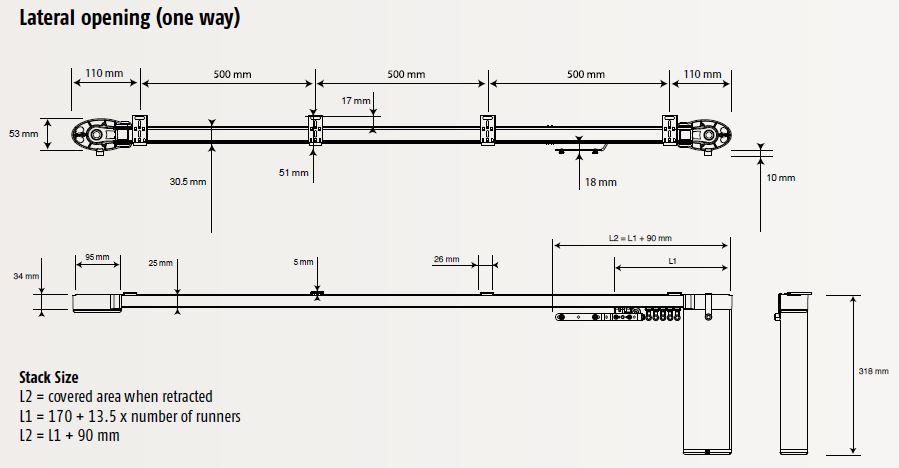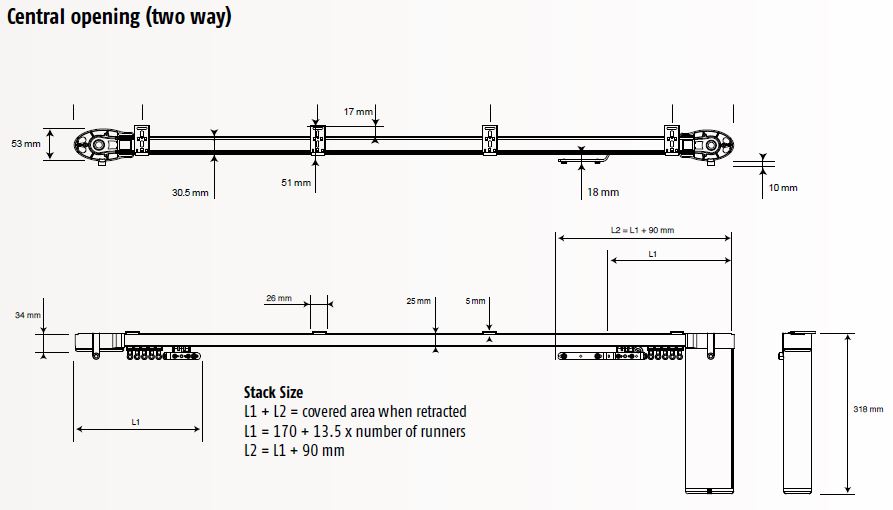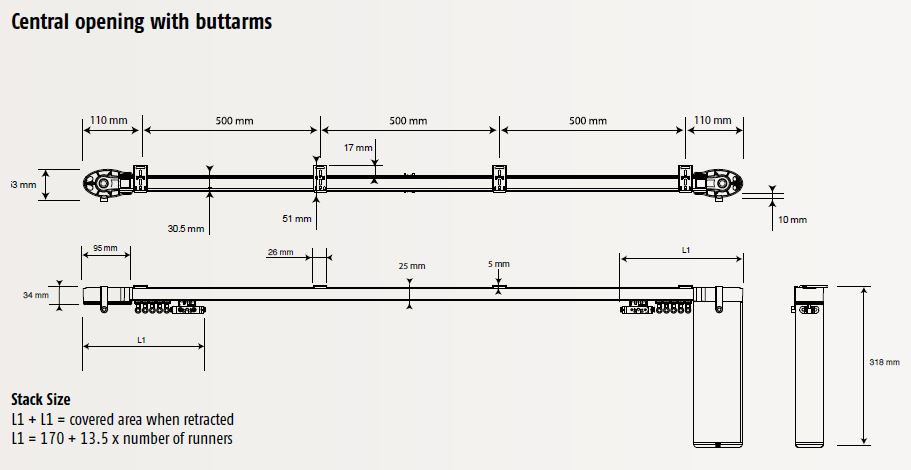 Brackets Types and Dimensions
One Touch Ceiling Bracket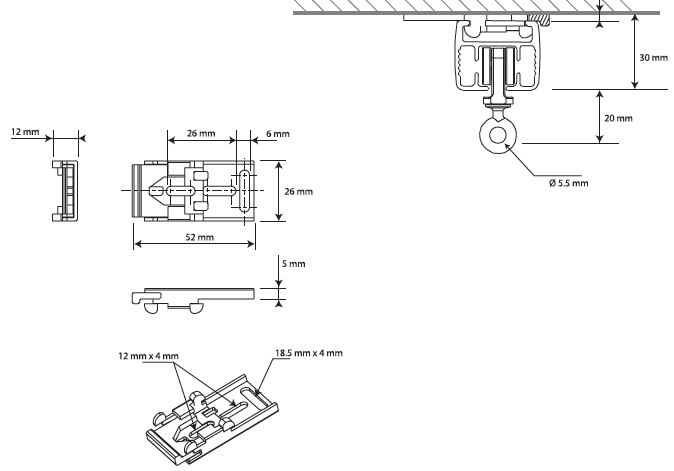 Swivel Ceiling Bracket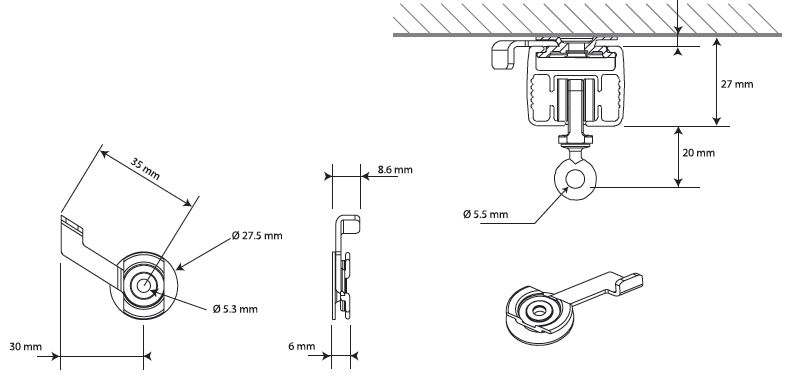 Adjustable Wall Mount Bracket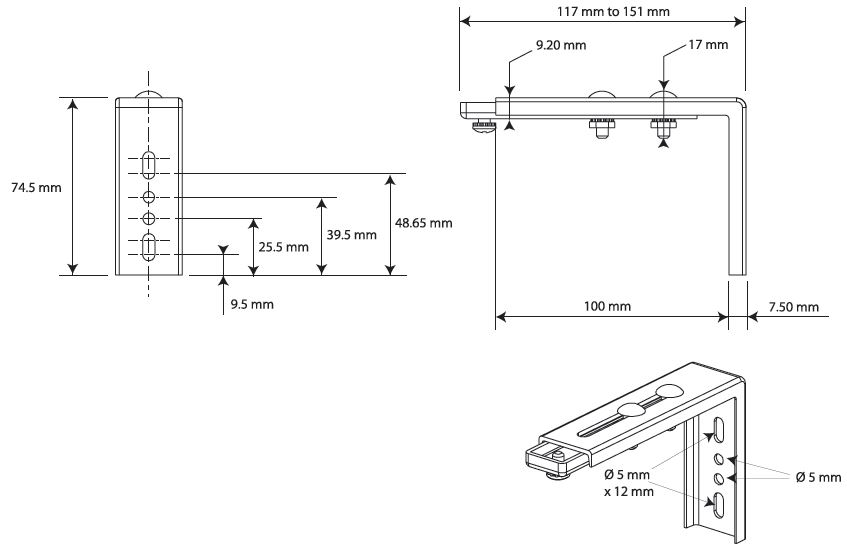 Double Adjustable Wall Mount Bracket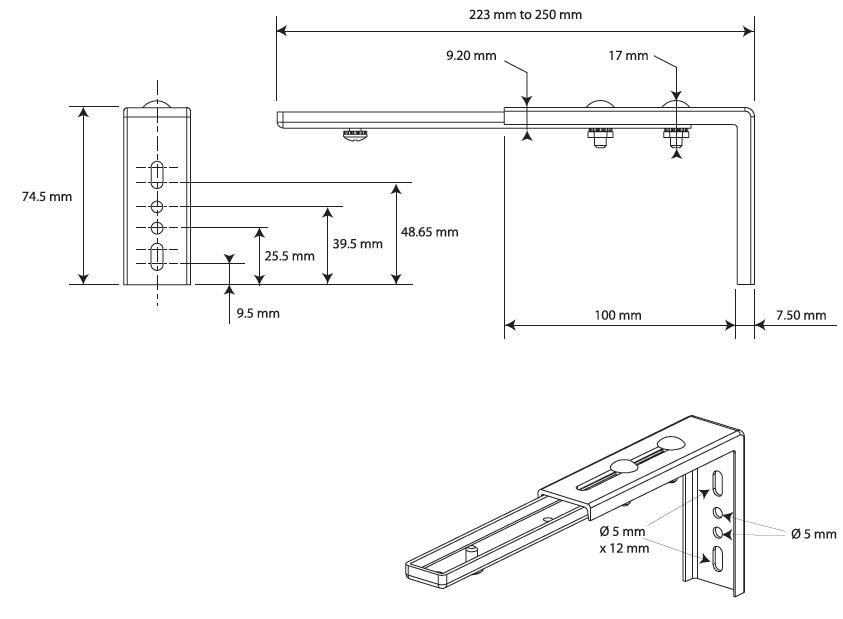 DISCLAIMER: Diagrams are examples only. Multiple configuration options are available. Please contact your Glydea partner for exact configurations for your project.
Glydea Motor Range and Hardware
GlydeaTM Motor Range
Motors

GlydeaTM 35e DCT: Dry contact with RTS receiver, 3 wire 1.5M cable
GlydeaTM 35e WT: AC switch control, 4 wire 1.5M cable
GlydeaTM 60e DCT: Dry contact with RTS receiver, 3 wire 1.5M cable
GlydeaTM 60e WT: AC switch control, 4 wire 1.5M cable
GlydeaTM Bracket Range
Swivel ceiling bracket

To minimise the light gap (max 2mm)

Swivel lock arm

2.5 bracket per metre

Steel zinc plated
One touch ceiling bracket

For an easy installation

Two step clip process

2.5 bracket per metre

Steel, white colour
Adjustable wall bracket
Used with swivel or onr touch ceiling bracket

Adjustable length

2.5 bracket per metre

Steel, white colour
Double adjustable wall bracket
Used with swivel or one touch ceiling bracket

Adjustable length

2.5 bracket per metre

Steel, white colour
Motor Selection
Motor load capacity according to track opening, shape, length
In the charts below we give the maximum weight of the curtain in kg, which can be motorised by the different GlydeaTM versions according to the different track configurations, and the length of the track.

When calculating the weight of the curtain the fullness ratio of the curtain has to be taken into account:
Weight of the curtain = fabric weight/m2 x Curtain covered area x fullness ratio
The traversing capacity is given for an installation with no extra friction created by the fabric curtain touching the rail or the track pelmet.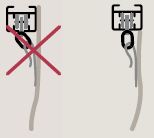 Maximum weight per runner: 1.5kg.

Maximum distance between runners: 10cm.
Track bending and curving minimum radius

For bending and curving track length and radius limitation please refer to the specific data sheet.
Traversing capacity for 'Classic' and 'Ripplefold' curtain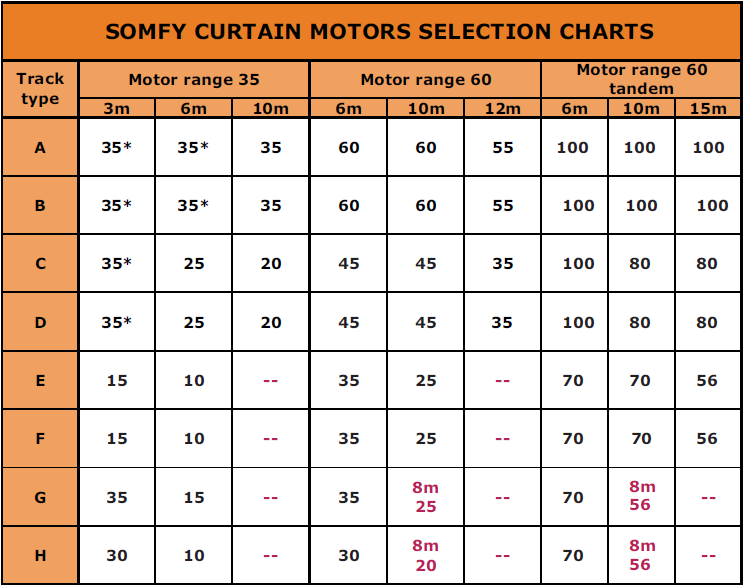 Maximum load per runner: 1.5kg. / Maximum distance between runners: 100mm.
Glydea Control Options
GlydeaTM RTS RADIO CONTROL
Individual control with RTS transmitter and/or wall switch
(GlydeaTM DCT motor + RTS receiver)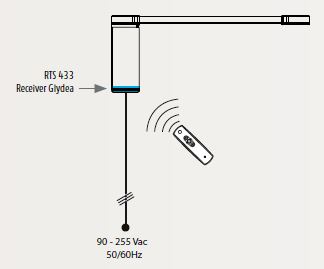 Group and Individual control with RTS transmitter
(GlydeaTM DCT motors + RTS receiver)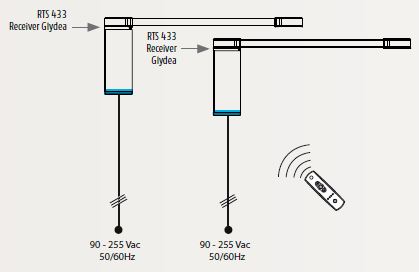 RTS Receiver Glydea
Plug-in RTS receiver

Compatible with GlydeaTM 35e DCT/WT and GlydeaTM 60e DCT/WT

Situo 1 RTS
One channel RTS transmitter: Pure, Silver, Gold, Rose Gold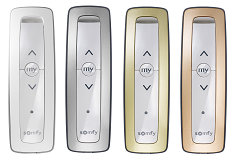 Situo 2 RTS
Two channel RTS transmitter: Pure, Silver, Gold, Rose Gold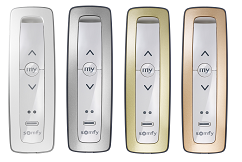 Situo 5 RTS
Five channel RTS transmitter: Pure, Silver, Gold, Rose Gold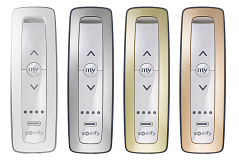 Smoove O/C RTS
Wireless wall-mounted RTS transmitter for horizontal applications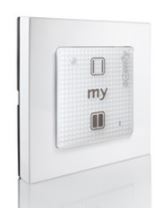 Telis 6 Chronis
Six channel RTS timer: Pure, Silver

ThermoSunis Indoor WireFreeTM RTS
Indoor battery powered RTS sun sensor
GlydeaTM WT Motor Wired Control
Individual or group control with AC switch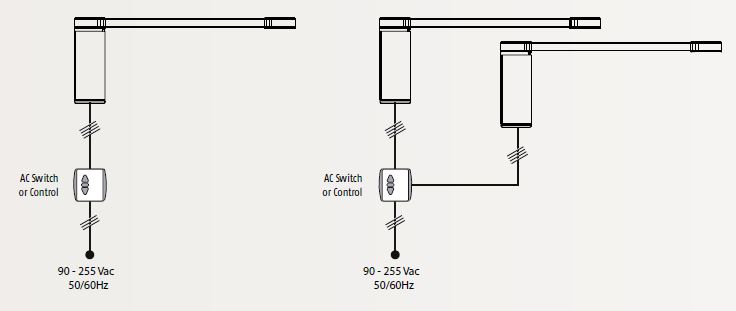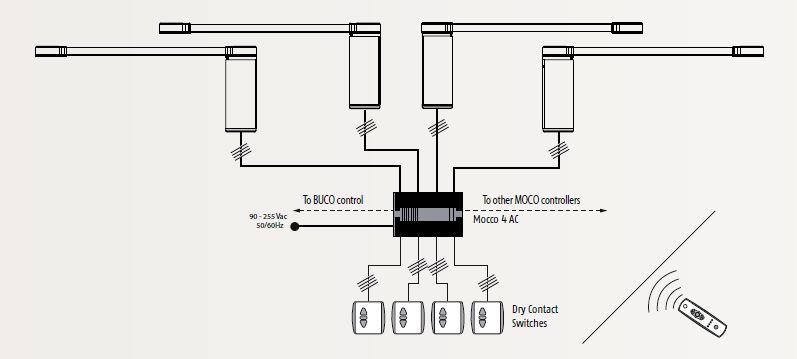 Inis uno
Individual control maintained switch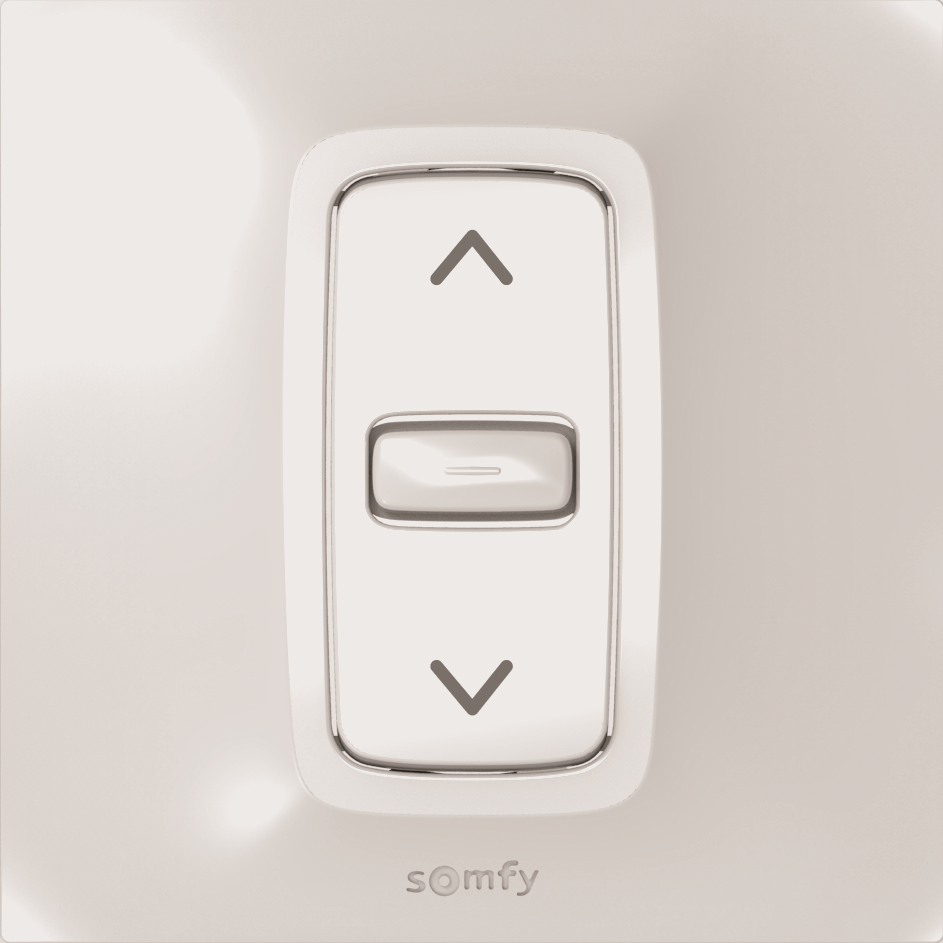 Centralis uno IB
Individual AC control with master busline connection

Centralis IB
Dry contact switch for busline control

Chronis IB
Timer for master busline control

4AC Motor Controller
Individual control via local dry contact switches and master control by Animeo

RTS Card for 4AC Motor Controller
Allows radio control when using a 5AC Motor Controller