201905
NEW Glydea ULTRA
Our best in class just got better.
Somfy is proud to introduce the first ultra-quiet, ultra-powerful, ultra-adaptable motor for curtains, GlydeaTM ULTRA.
As market leader, with over 160 million motors sold around the world, GlydeaTM ULTRA is the result of years of research in overall performance standards.
Ultra-Quiet
GlydeaTM ULTRA is packed with innovations that provide an acoustic performance of less than 38dBA…one of the quietest motorisation solutions on the market. This exceptional achievement absorbs the noise and vibration within the moto and across the entire system.
A must wherever silence, wellbeing and everyday comfort are important.
Ultra-Powerful
The GlydeaTM ULTRA is discreet and offers light, fluid movement with a strong traversing capacity of up to 60kg. Somfy's commitment to performance and strength makes this innovation possible.
Ultra-Adaptable
GlydeaTM ULTRA is suitable for every project, all decors and in any place where silence offers wellbeing.
It is compatible with multiple technologies (WT/DCT/RTS/RS485 (through a module)) to suit user control preferences and is also connected to meet the needs of smart buildings and smart homes.
Users can enjoy their smart home by controlling curtains with Connexoon Window RTS and voice control (through IFTTT).
Reliable, adaptable, robust and discreet; the premium solution for residential and commercial projects is now available.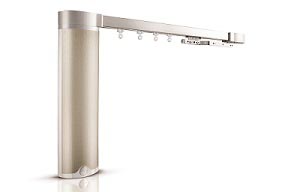 View Count

3163 Views