UPDATE: THIS PRODUCT HAS NOW BEEN DISCONTINUED
The Somfy myLinkTMHome Automation solution conveniently controls Somfy motorised applications and RTS enabled lighting to provide your customers with the best offer on the market.
Designed and supported by Somfy, the key feature of Somfy myLink is in its remote access, allowing for control of Somfy motorised applications, via an App on smartphone or tablet, even when away from home. Somfy myLink offers your customers a convenient way to connect and interact with their home.
Developed by Somfy's global team of engineers and technicians, the plug-and-go set up with intuitive installation allows for instant enjoyment of its many features. The hub simply plugs directly into a wall socket, with no wires involved and follows an on-screen set-up wizard.
Somfy myLink allows for operation of up to 20 products or groups of products from a mobile device. Automations can be set to a seven-day schedule, with the options for individual control, group control and more.
A number of How-To videos on set up, creating scenes and schedules, and more are available for you to view here!
Somfy myLink is compatible with all Somfy motorised applications and RTS enabled lighting and is available now! Click hereto purchase Somfy myLink!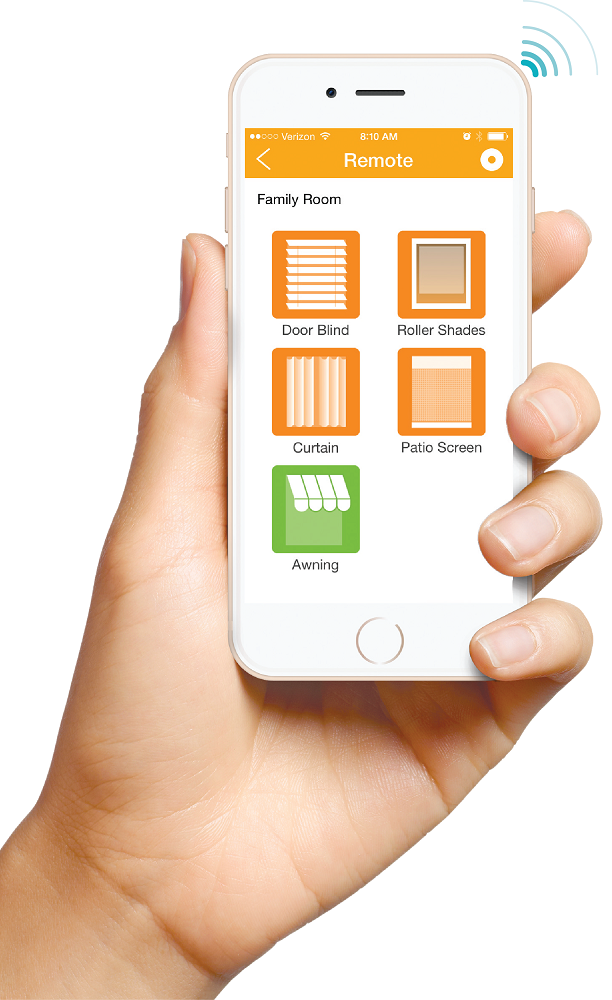 View Count

6936 Views