The Sonesse® 40 motor joins the Sonesse® 30 and Sonesse® 50 to complete the ultra-quiet Sonesse® range.
The Sonesse® 40 series is available in both RTS and Wired control technologies. As with the rest of the Sonesse® range, the Sonesse® 40 can be used with roller blinds, venetian blinds, roman blinds, cellular/pleated shades and projection screens. Since it is available in a variety of torque options, the Sonesse® 40 can meet the requirements of a wide range of installations.
The Sonesse® 40 continues the Sonesse® range tradition of silence. When operating at normal conditions, the Sonesse® 40 is nearly silent. To enhance the value of Sonesse® 40 installations, Somfy has created a line of specialised accessories to provide maximum acoustic comfort.
As with all Somfy products, the Sonesse® 40 is backed by a 5 year warranty.

Click here to view our Sonesse brochure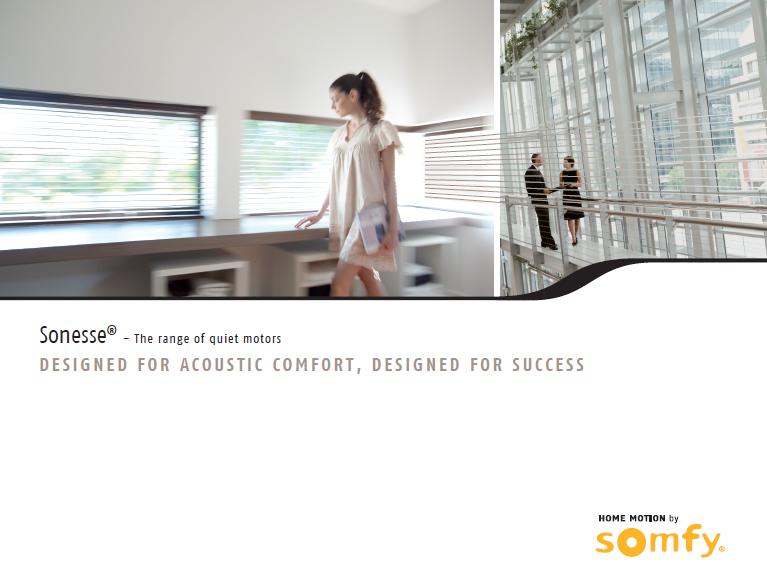 View Count

3340 Views