Somfy Oceania News
202103
NEW FEATURES: Somfy Tilt & Lift 25 RTS Central
Somfy is excited to announce three new and improved features for its Tilt & Lift 25 RTS Central motor.
The Tilt & Lift 25 RTS Central is a double output motor, specifically designed for lifting & tilting small Venetian and Cellular blinds.
The motor is well-known for its compact design, vast range of ingenious features and overall simplicity.
NEW FEATURES:
Designed for silence - operating with an improved sound performance (<50db)
Intelligent technology - soft start and soft stop functions
Improved charging options - compatibility with Lithium-ion technology (external battery pack) and renewable energy options (WireFree Li-ion Solar Panel)
Other product features include:
WireFree for quicker installation
Compact & light - perfect for narrow windows
Adjustable speed - from 15 to 30 rpm
Fine adjustment function - for precise setting of slats
Compatibility with Somfy Connected Solutions - Connexoon Window RTS
Somfy "my" setting - move your blind to your favourite position in one click
The new Tilt & Lift 25 RTS Central is now available to order with no change to the RRP.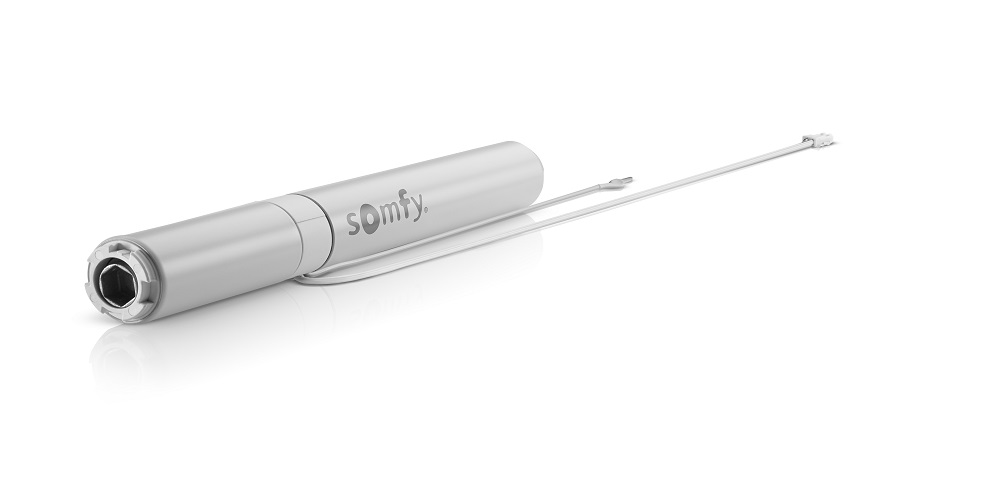 View Count

324 Views