Somfy Oceania News
202010

General
Somfy Works Towards Sustainable Future
Somfy is as committed as ever to reducing the environmental footprint of its products and services. Globally, the group is accelerating the shift to eco-designed products – based on its own label, Act for Green – and promotes solutions that enable end users to improve the energy efficiency of their homes.
Act for Green is an initiative developed by Somfy to reduce environmental impact through an approach of eco-responsibility to buildings, products and teams. The aim is to improve efficiency in buildings and support the wellbeing of inhabitants, accelerate the production of eco-designed products, and create an international community of green ambassadors.
Sustainable development is central to Somfy's business strategy and with end-users consuming more responsibly, companies need to be committed to a sustainable future.
As part of World Green Building Week 2020, Somfy Group dedicated the week to Sustainable Development, helping to educate, raise awareness and encourage contribution to a more sustainable future, better for everyone and for the planet.
Somfy teams from across the world collaborated on ideas and strategies to improve sustainability and reduce carbon footprint within the business and in employees' personal lives.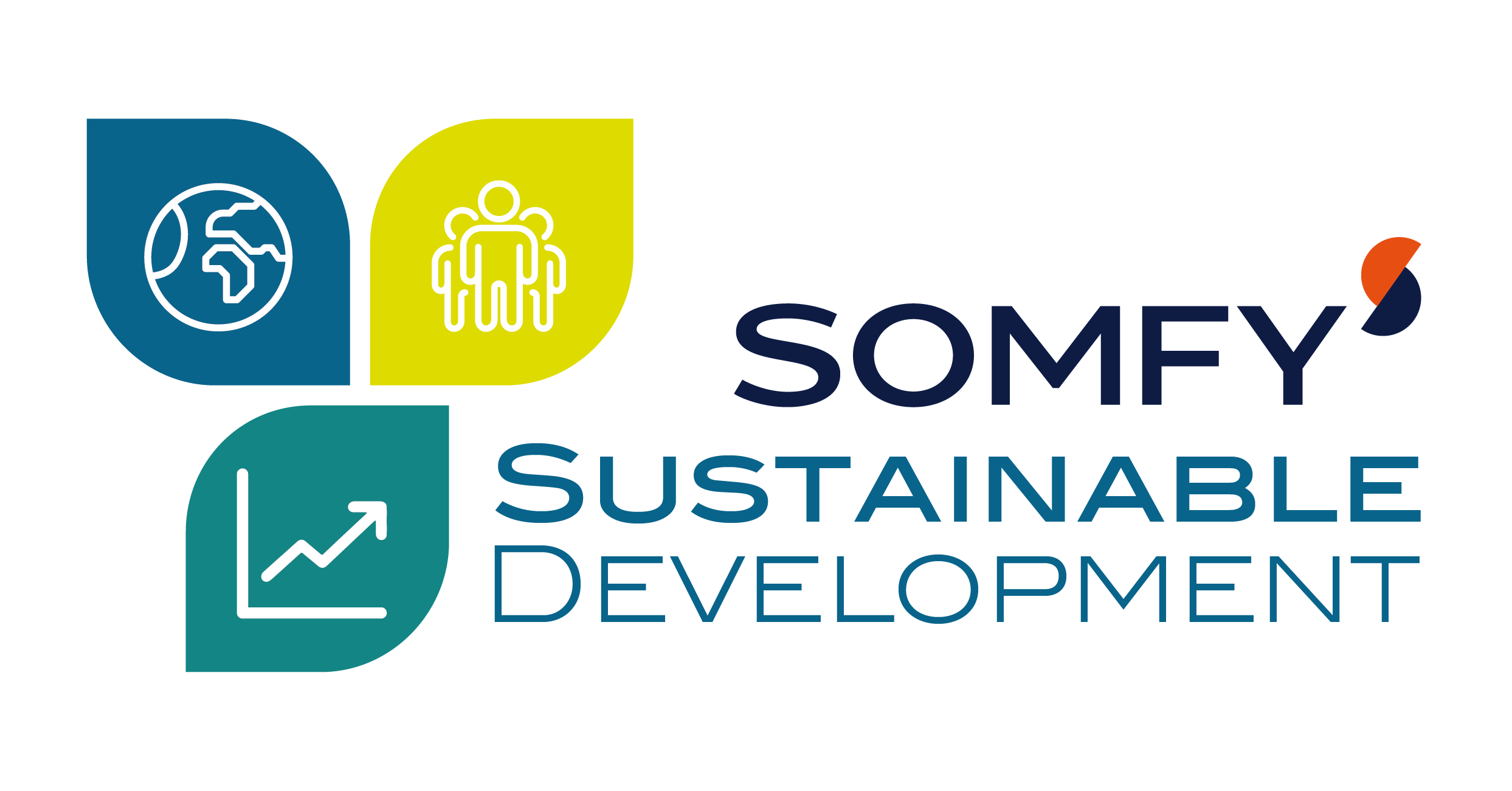 View Count

135 Views