5 Year Warranty - A commitment to Quality

Partnering with Somfy means working with an industry leading provider of motors and controls. Somfy has been offering products with unsurpassed performance which reflect years of innovation and development. The result is a reputation for state-of-the art products that are simple to use, easy to install and are dedicated to providing full value and satisfaction to end users. Our commitment to this exceptional level of quality is demonstrated with our industry leading warranty of 5 years (from the date of manufacture).
Compliance with Safety and Quality Standards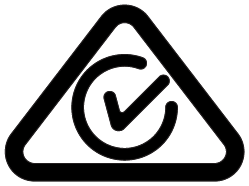 As a responsible supplier, Somfy is committed to ensuring our products are not only safe, but adhere to the latest versions of the various standards set out by ACCC, ACMA and ERAC. All products undergo an extensive quality assurance process including testing in extreme environmental conditions, for electrostatic discharge, mechanical shock and high life cycle. Somfy products have proudly received more than 600 approvals in over 40 countries.