Green Building Certification
Somfy Oceania is a member of the Green Building Council Australia and is proud to offer solutions to contribute a long way towards achieving the next 6 Star Green Star Certified Building within Australia . Click here to find out how Somfy solutions can provide the opportunity to obtain up to 59 GBCA credits.
Click here to learn more about the LEED Certification for Green Buildings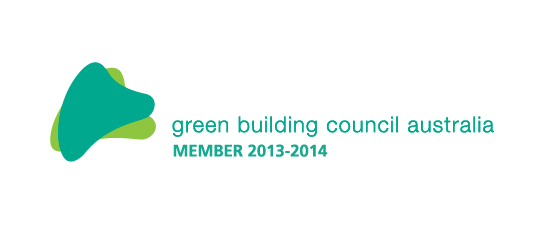 Light Balancing
Somfy and Philips have joined as global market leaders to deliver maximum comfort and efficiency through our joint Light Balancing offer. These systems interact by providing thermal comfort and glare control, while the artificial light compensates to keep the ambient light at a constant comfortable level.
Click here to view more information about our joint Light Balancing offer.
Quality and Innovation
Choosing Somfy gives you an advantage because of our quality and innovation. What is it that makes Somfy the best choice? Flexible design options, flexible control options, global support, ease of installation, outstanding performance and user friendly interfaces.
Click here for further information about Quality and Innovation.
Project Examples
Somfy provides solutions for all types of Commercial applications. See our Project Examples page for a few of our success stories in applications such as Education, Hospitality, Healthcare, and Office buildings.
Click here to view Project Examples.
E-Toolbox
Somfy's E-toolbox provides you with a quick link to an array of research papers, brochures, programming tools, line diagrams, technical papers, installation instructions, product specifications, and informative videos. Here you will find the sales literature to support the Commercial market.
Click here to access our E-Toolbox.
Order a Brochure
Looking for order a brochure? Bioclimatic Facades Brochure, CBS Vertical Market Segment: Hospitality Brochure, Somfy-Philips Light Balancing Brochure and some others are available to be ordered.
Click here to order a brochure.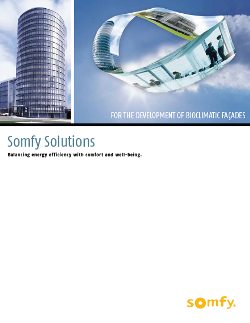 Contact