202002
NEW Sonesse 30 WireFree Li-ion RTS - 12mm
Introducing Somfy's latest innovation to the WireFree range. Our Sonesse 30 WireFree Li-ion RTS motor now features 12mm tongue bracket compatibility.


The head design has also been improved to facilitate the programming and installation.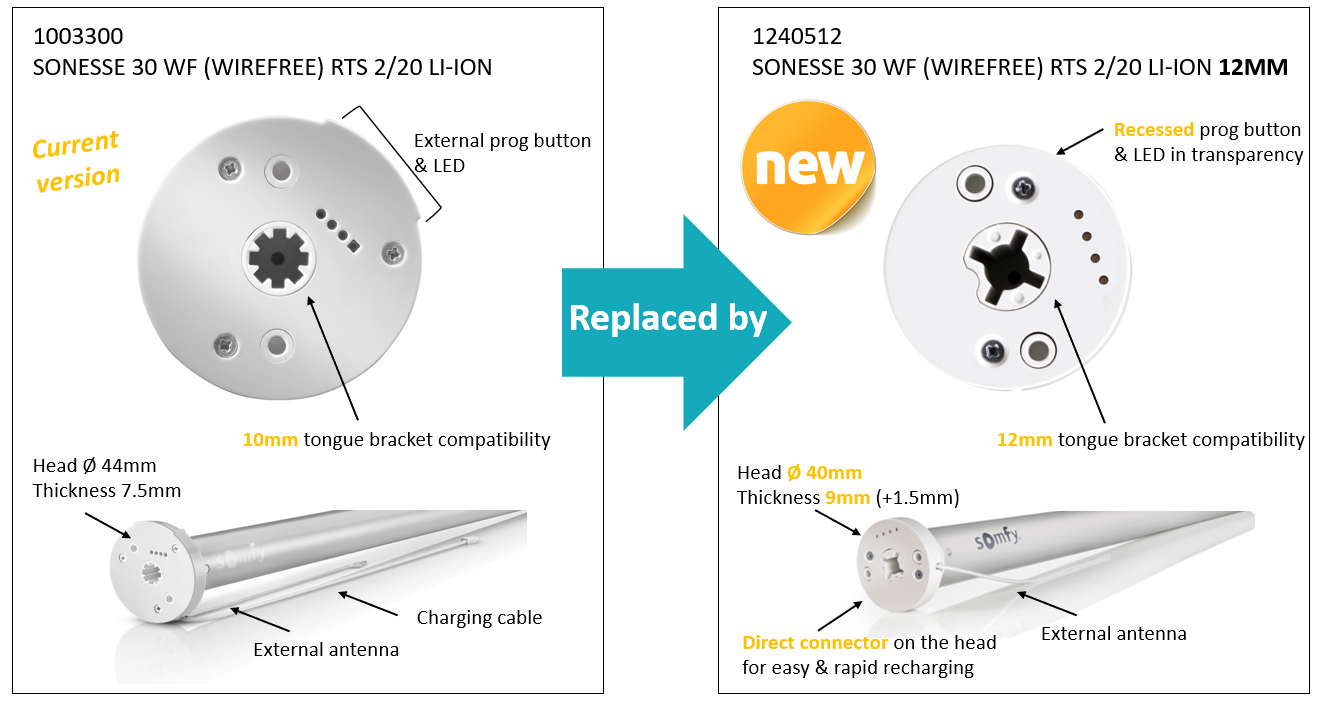 Discover the new product features with no more charging cable, new recessed programming button, and a smaller but slightly thicker head.
Easy Integration
Built-in Lithium-ion battery motor

New head design for easier installation

12mm tongue bracket compatibility

Aesthetic white and thin motor head

Suitable for tubes diameter 30mm or more
Easy Installation
No wiring

No need to have electrical knowledge
Quick Setting
Recessed program button + LED feedback

Up and down end limits set via transmitter
The WireFree solution, 1240512 - SONESSE 30 WF (WIREFREE) RTS 2/20 LI-ION 12MM (V2 HEAD), will replace the current version 1003300 - SONESSE 30 WF (WIREFREE) RTS 2/20 LI-ION (INTERNAL BATTERY) which featured 10mm tongue bracket compatibility.
Please note that you will have to use different references for the below items:
New charger reference: 9025165 - LI-ION WIREFREE CHARGER (V2) (replacement of 9020811)
New extension reference: 9021016 - LI-ION CHARGER EXTENSION CABLE 2.4M (V2) (replacement of 9020673)
As there is no longer charging cable, we are launching an extension for more convenience when the motor is used in cassette application
9021131 - 20cm Ext Cable For Li-ion - For Cassette (V2)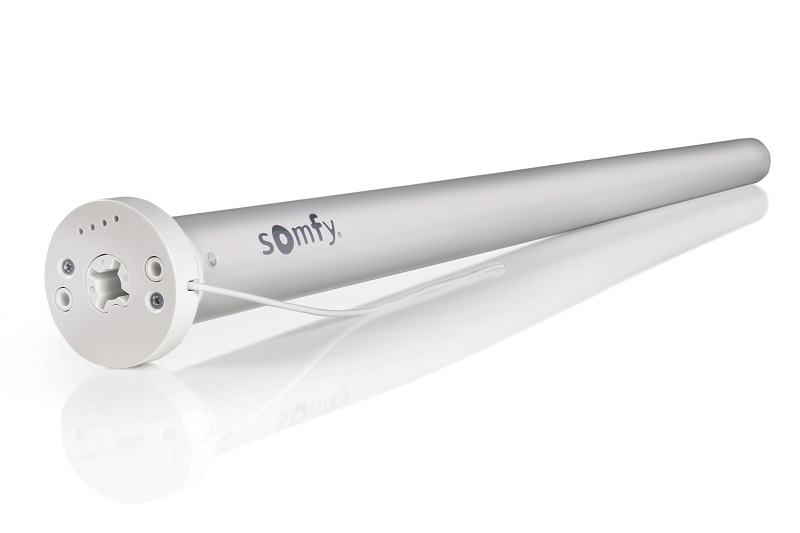 View Count

2970 Views