Somfy Oceania News
202012
Universal Receiver RTS Discontinued
From the 18th December 2020, the Universal Receiver RTS (1810624) will be discontinued and replaced by the Universal Slim Receiver RTS (Hirschmann Plug or Cable Connection options).
The Universal Slim Receiver RTS is a discreet outdoor radio receiver which connects to a standard 230V motor, allowing use of an RTS transmitter and RTS sensor. Available with a Hirschmann Plug (1810784) or a Cable (1810783), the slimline radio receiver can be easily installed and mounted inside the awning or shutter making the solution appear available.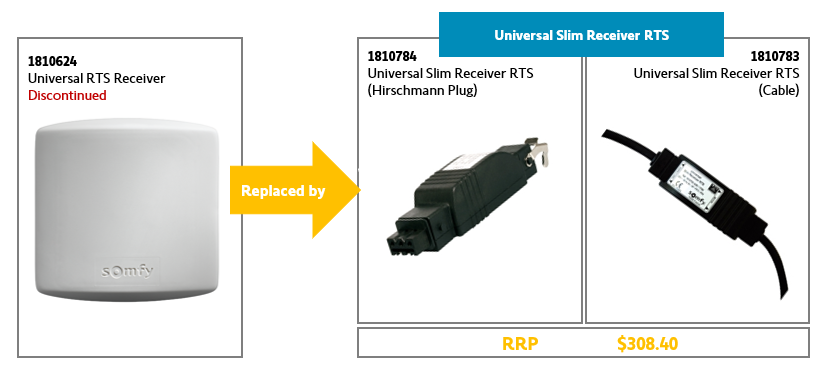 Click here to download the Universal Slim Receiver RTS Installation Guide.
For more information about this reference, please visit somfypro.com.au or contact our friendly technical support team on 1800 076 639.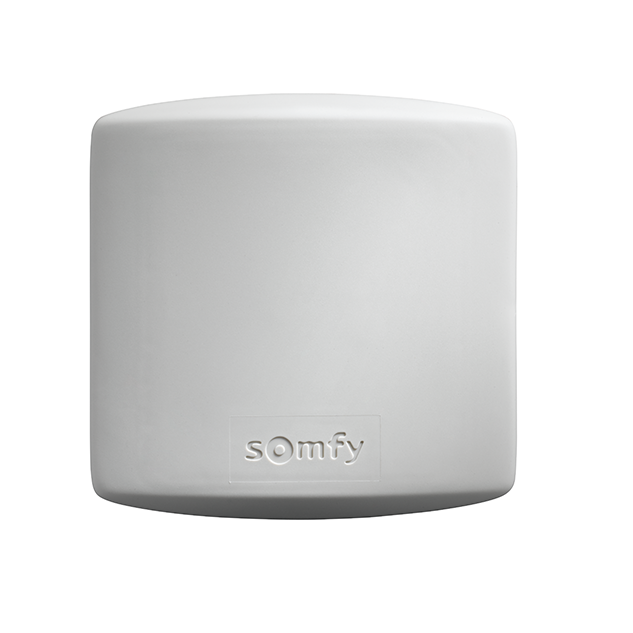 View Count

252 Views