Somfy Oceania News
202010
Connexoon Window RTS & IFTTT Changes
The recent IFTTT (If This, Then That) led subscription changes which took effect on 7th October 2020, may impact Connexoon Window RTS users operating their Somfy-powered solutions with voice control, using an Amazon smart speaker (i.e. Echo with Alexa). Here's everything you need to know about changes and what options you have available to you.

IFTTT is a powerful tool for connecting all the smart products and services you love. Using 'Applets' to trigger desired actions or commands, the IFTTT platform works as a bridging system between services in order to minimise your daily workflow. For instance, IFTTT connects your Connexoon Window RTS to your Amazon smart speaker to allow voice control of your Somfy RTS motors.

The recently announced IFTTT Pro Plan, now requires users to sign up to a monthly subscription to:
Continue to use pre-created custom Applets (if more than 3 Applets exist)
Create unlimited new custom Applets in the future
Access IFTTT technical support as required
Never fear, Somfy is here!
At Somfy, we are passionate about ensuring our customers LOVE their Somfy-powered solutions! That's why Somfy has partnered with IFTTT to make an additional 8 standard Applets available free of charge, for all Connexoon Window RTS users connected to an Amazon smart speaker.

For your easy reference, quick start guides for IFTTT can be found below:
For customers requiring more than 8 Standard IFTTT Applets and 3 Customisable IFTTT Applets to control their Connexoon Window RTS scenarios, please refer to information below regarding the new IFTTT pro plans.
I currently use IFTTT to enable voice control with a Google smart speaker. Does the IFTTT subscription update impact me?
No, for voice control through Google Assistant (i.e. Nest/Home), you can easily set up a direct connection. A direct connection between Google Assistant and Connexoon Window RTS means the IFTTT integration and use of Applets is not required. See the Google Assistant quick start guides below:
If you need any further support (including setting up a direct connection with a Google smart speaker), we welcome you to reach out to our friendly Technical Support Team on 1800 076 639.

I am currently using an Amazon Echo smart speaker and I need more than 8 Standard IFTTT Applets and 3 Customisable IFTTT Applets to control my Somfy RTS motors through Connexoon Window RTS. How much is the IFTTT monthly Pro subscription?
IFTTT is currently promoting an Early Bird opportunity for new or existing IFTTT users to sign up to the IFTTT Pro Plan and nominate an indefinite monthly subscription fee (minimum $1.99USD) for their premium service. The Early Bird offer expires on the 31st October 2020. If users do not take up the Early Bird promotion, the monthly subscription fee for the IFTTT Pro Plan is $9.99USD per month. You can sign up to the IFTTT Pro Plan here.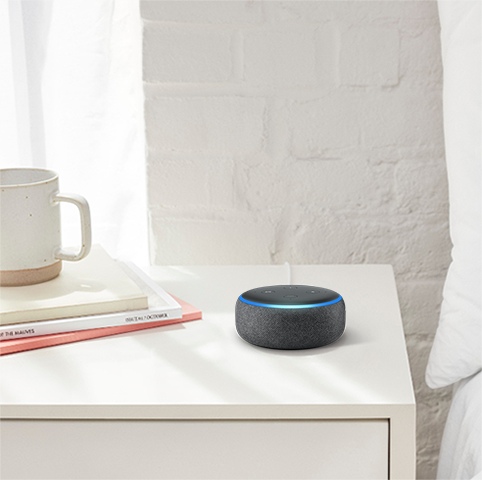 View Count

1388 Views